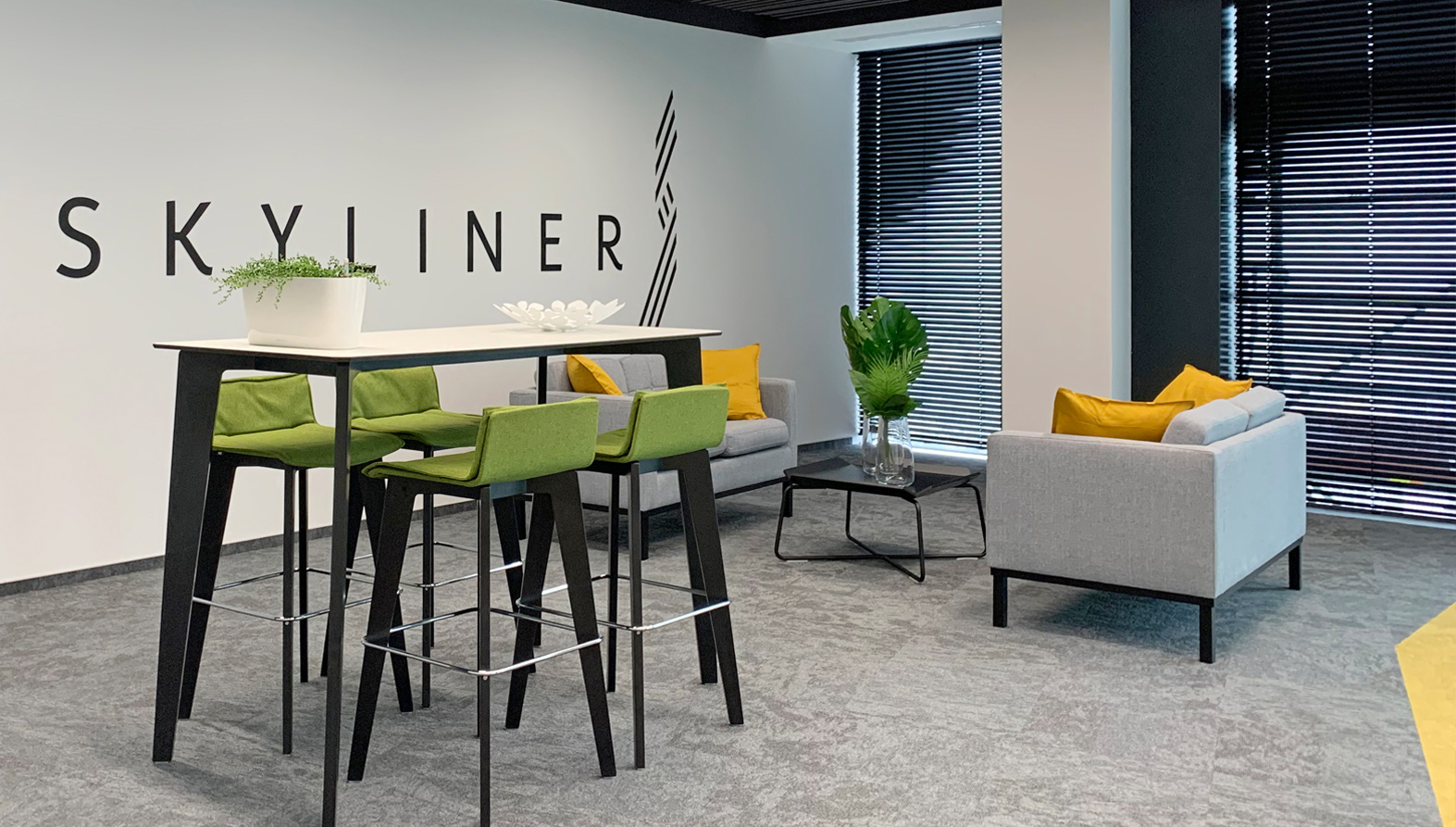 Showroom in the Skyliner skyscraper
We had the great pleasure of designing and equipping the representative showroom of the Skyliner building, which is located on the 23rd floor of a skyscraper with a view of Daszyńskiego Roundabout. It is a foretaste of the entire area, which will soon be available to tenants. The Skyliner office building, implemented by the Karimpol company, is located in Warsaw's Wola district. The building will offer tenants approx. 1,400 sq m. office space on each of the 30 floors.
The showroom, with a total area of ​​120 sq m, is divided into three areas by the entrance area, manager room and conference room. We offered full equipment from carpets to furniture and decorative elements. Three collections from the Tarkett flooring producer have been installed, from geometric shapes to textured patterns, in line with the prevailing trend of closeness to nature.
In the conference room and manager room we have presented the two latest collections of Mebelux, with which we have been cooperating for many years. We have achieved the effect of a modern office with a home-like atmosphere thanks to the Aske furniture collection. Simple forms and calm colors have been enlivened by intense color accents.
The conference room has been designed in an industrial spirit that has been reigning in both office and private interiors for a long time. Minimalism and raw form that characterize the collection have been insulated with light wood elements.
Minimalistic and functional solutions perfectly match current trends. Simple forms and consistent colors are a timeless solution that favors a friendly atmosphere at work.
We invite you to a virtual walk in the showroom, which can be done here: http://www.in4d.pl/models/0083820041501-2/