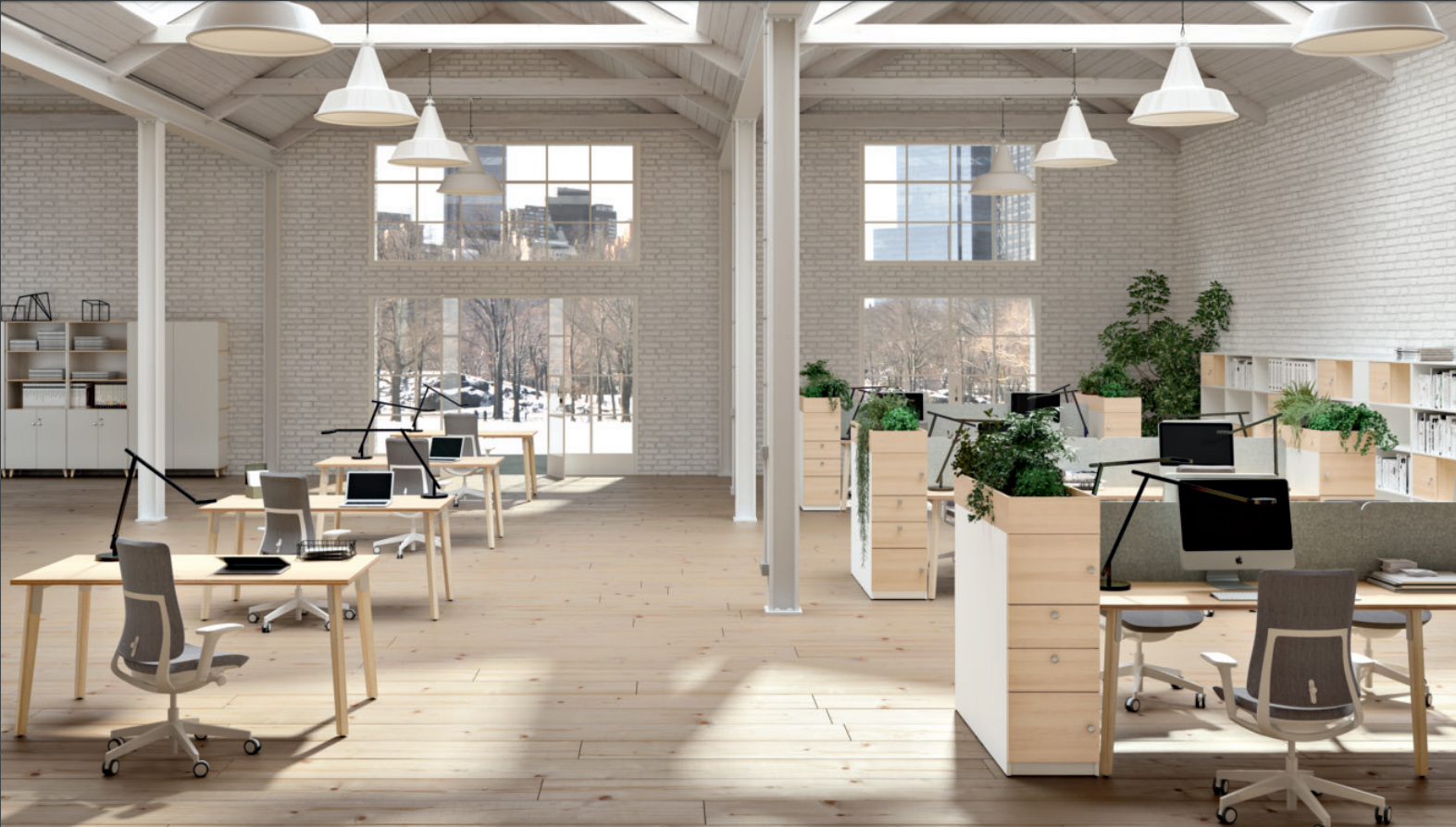 Presentation of a new collection office furniture
This years' May was a special month for us. Except from implementing some very interesting projects we had an honor to participate in an event which was organized by one of our Partners, Mebelux company. The event took place in Warmia-Mazury province (the north of Poland). The purpose of the meeting was to present a new collection of office furniture. The idea of the collection was inspired by the following quotation:
"Happiness is not conditioned by great matters, but by small happy circumstances that take place every day".
Meik Wiking – Hygge. Key to happiness
Those meaningfull words do not only  refer to our everyday life, induce us to take a reflection about it, force us to think about priorities we have and/or problems we often face with. Above words also find their application in design. The real beauty is in the detail, functionality and character of the room whose nature can be easily given if the target group is known. When it comes to furniture offered by our Partner, the collection is dedicated to modern offices maintained in a pleasant atmosphere, which meets with today's trend regarding the arrangement of commercial spaces. Increasing work efficiency by creating a home-like, friendly climate is a frequent activity used by today's entrepreneurs. In addition, simple, unique solutions, and above all, modular compositions, which allow not only for efficient assembly and disassembly, but also, as at home, rapid rearrangement of a space, are desirable nowadays. We have to admit that solutions presented by our Parter meet with our clients' expectations.
As guests, we had a well-prepared SHOWROOM to our disposal, in which individual furniture could be seen, checked in terms of functionality and performance, and tested. We also received a bunch of technical information thanks to a comprehensive presentation that brought us closer to the production and assembly processes. We hope that the collection will appeal to you as much as to us.